Immerse yourself in a world of tranquility with StoneScapes Sand Mini pool finish. This exquisite pool finish creates a captivating water color that ranges from light green to green, depending on the depth of your pool and the surroundings. Crafted with precision, it combines tan pigmented white Portland cement with natural quartz pebble aggregates in elegant black and gold hues. Upgrade your pool with StoneScapes Mini Sand and enjoy the perfect balance of serenity and sophistication. Dive into a refreshing oasis of green with StoneScapes Mini Sand pool finish.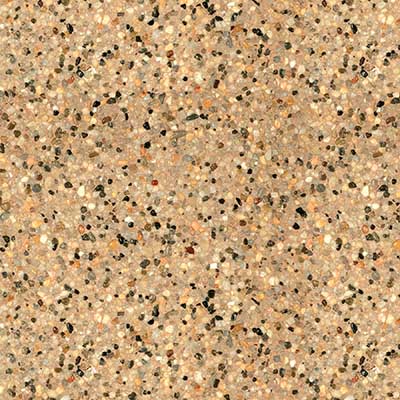 Transform your pool into a tranquil oasis with StoneScapes Mini Pebbles in the enchanting Sand Mini variant. This pool finish creates a serene water color reminiscent of gentle sandy beaches. Crafted with meticulous attention to detail, it combines pigmented white Portland cement and natural quartz pebble aggregates in soothing earthy tones. Experience the timeless beauty of Sand Mini and enhance the aesthetics of your pool. Upgrade your pool with StoneScapes Sand Mini and enjoy a harmonious blend of elegance and natural appeal. Dive into a world of relaxation and sophistication with StoneScapes Mini Pebbles: Sand Mini.
| | |
| --- | --- |
| Brand | StoneScapes |
| Series | Mini Pebbles |
| Water Color | Light Green |
| Standard Limited Warranty | 10 Years |
| Approved Applicator Limited Warranty | Lifetime |
Let's Keep In Touch
Need a quick estimate or simply have a question? Fill out the form below and we will contact you shortly.