MBE
Minority Business Enterprise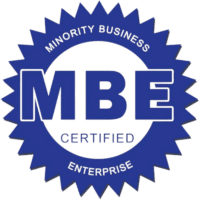 Avatar Contractors Group is a construction and remodeling company located in Roswell, GA with over 15 years of experience and serving the Metro Atlanta area.
We are Certified MBE (Minority Business Enterprise) in the Fulton County which we are ready to attempt all of commercial or government renovation and upgrade.
If you are seeking for a MBE certified contractor in metro Atlanta we are here to help. Our crews are trained and experienced in interior and exterior renovation with track record in section 8, multifamily, assistant living, office, shopping centers, and hotels between others. Located in Roswell, GA and licensed as General Contractor in the State.
We provide first-rate remodeling services. Quality work and customer satisfaction are our main priority, and we work hard to keep that in mind from the beginning to the end.
Professionals, experts and certified MBE by Fulton County ready to help you accomplish your MBE goals with the state of Georgia. Call us today and let get started with your project today.