BBB
Better Business Bureau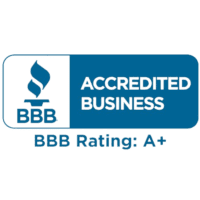 Avatar Contractor Group counts with an A + top rated Certification in the Better Business Bureau as we have upheld the BBB Standards for trust. Nevertheless, we have earned and build in our customers trust, certainty, integrity, and much more.
With over 15 years of experience, Avatar Contractors Group provides first-rate remodeling services. Quality work and customer satisfaction are our main priority, and we work hard to keep that in mind from the beginning to the end.
We pride ourselves on having all positive reviews with the Better Business Bureau, and zero complains from our customer. Therefore, our mission is simple, we think that quality, performance, timing, and, communication is the key for a stress-less remodeling project.
In Avatar Contractor Group, we strive to exceed your expectation at every step of the process. Our goal would always be to minimize the hazards to our customer while performing a quality and outstanding services to all the BBB members' network.