With StoneScapes Regular White, you can have a pool that is light blue and smooth. This pool finish uses white cement and white quartz pebbles to create a natural and elegant look. StoneScapes Regular White is a quality product that lasts long and prevents slipping. It also works well with salt water pools and can handle any weather condition. Choose StoneScapes Regular White for a pool that is simple and beautiful.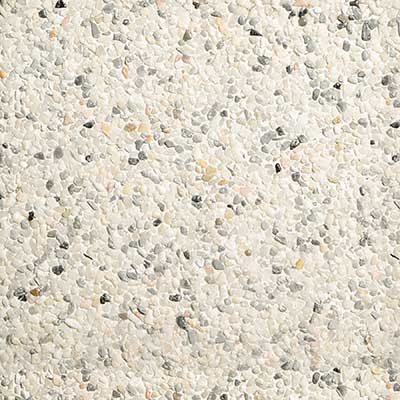 If you are looking for a pool finish that is timeless and sophisticated, look no further than StoneScapes Regular Pebbles: White. This pool finish features natural white pebbles that create a smooth and uniform surface. StoneScapes Regular Pebbles: White is durable, slip-resistant, and easy to maintain. It is also compatible with salt water systems and can withstand harsh weather conditions. With StoneScapes Regular Pebbles: White, you can enjoy a pool that is bright, clean, and inviting.
| | |
| --- | --- |
| Brand | StoneScapes |
| Series | Regular Pebbles |
| Water Color | Light Blue |
| Standard Limited Warranty | 10 Years |
| Approved Applicator Limited Warranty | Lifetime |
Let's Keep In Touch
Need a quick estimate or simply have a question? Fill out the form below and we will contact you shortly.