StoneScapes Black Small creates deep dark green water color that can look gold in very shallow water and is comprised of modified white Portland cement which has been colored with black pigment and natural black quartz pebble aggregates and a specialty blend of small glass bead aggregates. Some naturally occurring seashell can be seen in this pebble mix which comes from the beaches of Baja California.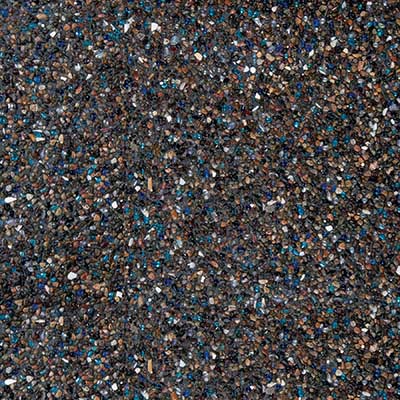 Dive into the captivating beauty of StoneScapes Puerto Rico Blend Small Black. This exquisite pool finish creates a mesmerizing water color that transitions from a deep dark green to a golden hue in shallow waters. Crafted with precision, it combines modified white Portland cement, black pigment, natural black quartz pebble aggregates, and a unique blend of small glass bead aggregates. As an added touch, you may spot naturally occurring seashells sourced from the pristine beaches of Baja California within this pebble mix. Experience the allure of this stunning pool finish and transform your swimming pool into a breathtaking oasis. StoneScapes Black Small
| | |
| --- | --- |
| Brand | StoneScapes |
| Series | Puerto Rico Blend Small |
| Water Color | Deep Dark Green |
| Standard Limited Warranty | 10 Years |
| Approved Applicator Limited Warranty | Lifetime |
Let's Keep In Touch
Need a quick estimate or simply have a question? Fill out the form below and we will contact you shortly.