We understand better than anyone the importance of getting remodeling done without negatively impacting customers which is why we are trained and experienced to work on occupied space.
If you have a commercial bathroom in Roswell and you want to remodel it, we are the right ones. It is important to have your commercial properties in good condition at all times as this attracts more clients. At Avatar Contractors we do several types of commercial remodeling commercial kitchen and restroom in Roswell.
Our team uses the best materials and tools in the industry to perform all the work they ask us, this guarantees you impeccable results, plus a professional and very beautiful finish, so your bathroom will reach that aspect that so much cravings it has and your customers will feel much more comfortable when they use it. Contact us and we will immediately get to work for you and your business.
Whether you need a finish-out for a restaurant, office space or other type of commercial building, trust the professional team at Avatar contractor to create the perfect working environment for you and your employees.
One of the most popular commercial remodeling that business decides to do is flooring. A different floor tile, pattern, color or even material would make a huge difference in the bathroom's look, so you have to choose the perfect one and the best contractors install it properly.
Perhaps you already know that there are some regulations in the commercial bathrooms, specially designed for the persons that has some disability. In order to meet the commercial ADA bathroom requirements, you may need to do some commercial remodeling, install some new commercial handicaps and modernize some spaces of the restroom to make it accessible for everyone.
A good commercial bathroom doesn't work well without the right sink. That's because people need a place to wash their hands before or after using the bathrooms. And the commercial sinks need to be useful, efficient and have low maintenance costs and effort.
Some things that are essential in commercial bathrooms, but the first one that you probably imagine is urinals and toilets. The reason is that a restroom without a male urinal or a toilet becomes in the automatic image of a problem: something is really wrong with that commercial bathroom that cannot accomplish its principal function. If your public bathroom has this problem, you'll need some commercial remodeling contractors to fix it and put it back to its functions.
All the commercial bathrooms need fixtures. In a practical way, the commercial fixtures add comfort and value to a user's experience when they visit the public bathroom, so you can choose to make better the bathroom of your company, business or office by installing some new fixtures in it. The thing is that all those accessories, faucets, dispensers and other things need to be installed, and you'll probably want to call a contractor to do it for you.
At Avatar Contractors, we pride ourselves on making our customers feel comfortable with our services, so we deliver them with excellence all the time. In our more than 15 years of experience as commercial remodeling contractors, we've realized that performing the services perfectly also includes making our customer's clients feel comfortable with our job in the facilities they visit. That's why we think that some elements are truly necessary in some environments, such as a good lighting in a lobby, useful and durable countertops in a commercial kitchen and partitions in a commercial bathroom.
Even if you don't think about it, there are people that enter in google to look for "places to take a shower near me". That's because in some moments a shower is too necessary, and in some business, it might be more necessary than others. If you have one of those business and you need to build a commercial shower for you and your employees, you'll need a commercial remodeling contractor to do it for you.
Request for Service Information
Financing Available:
If you have a commercial remodeling project but need help with your budget, don't hesitate to contact us. Just complete a no-obligation estimate request form or contact us by email or call us at 770-776-6218.
Avatar contractor, professional commercial bathroom remodeling company near you. Call us today at 770-776-6218 or click here to request a quote Click here.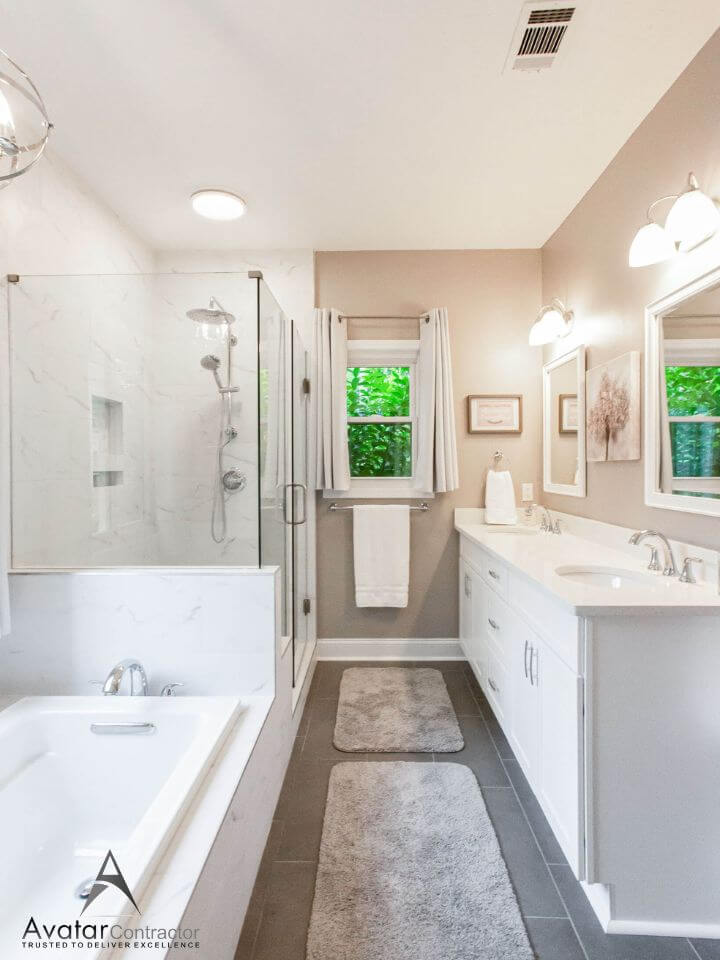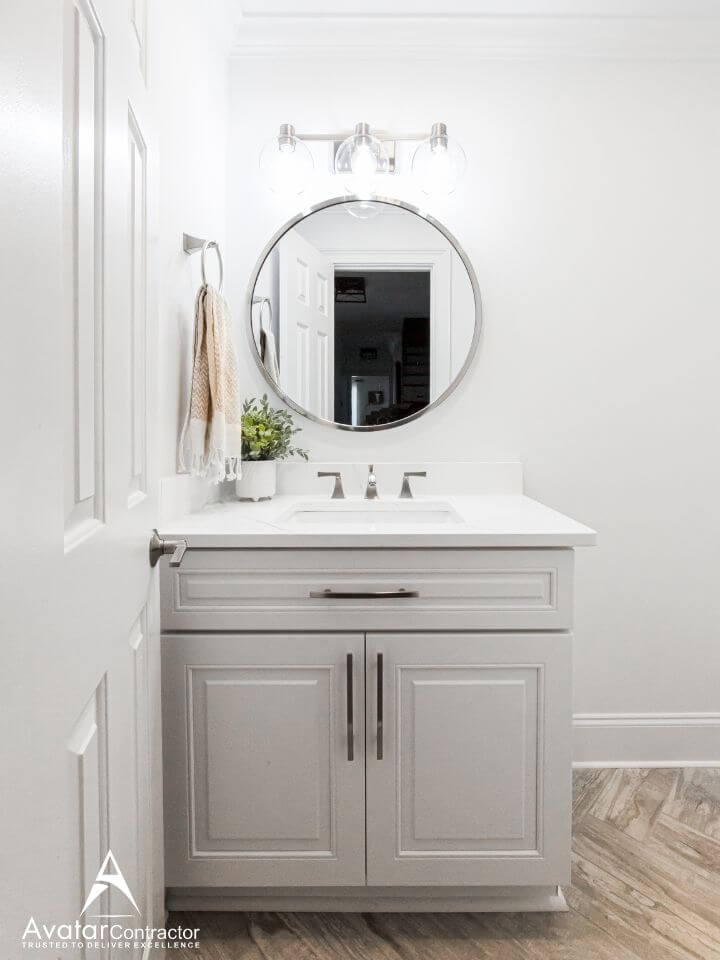 Find your home design style
Your only job is to tell us how you want your room, bathroom, kitchen or living room, and we'll design it for you. We are not satisfied until we provide you with an environment that feels comfortable, beautiful and functional.
We offer a contemporary design, functional and totally adapted to your needs.

We use the best materials, with the highest quality so that every finish is totally perfect.

We have an excellent technical sales and after sales team that will keep in touch with you during the whole process.
Featured projects
Recommended Recent Projects
Things to know before start your Bathroom Remodeling project
Things you need to knobw before start your remodeling project: Bathroom, kitchen, home remodeling, etc
Where we can explain the costumers what they need to know.