Why is a Commercial bathroom Important?
A commercial bathroom is not just a place for people to relieve themselves. It's also a reflection of your business. If your bathroom is dirty or outdated, it can leave a negative impression on your customers and workers. It is crucial to have a clean and practical commercial bathroom that is up-to-date with the latest designs and trends.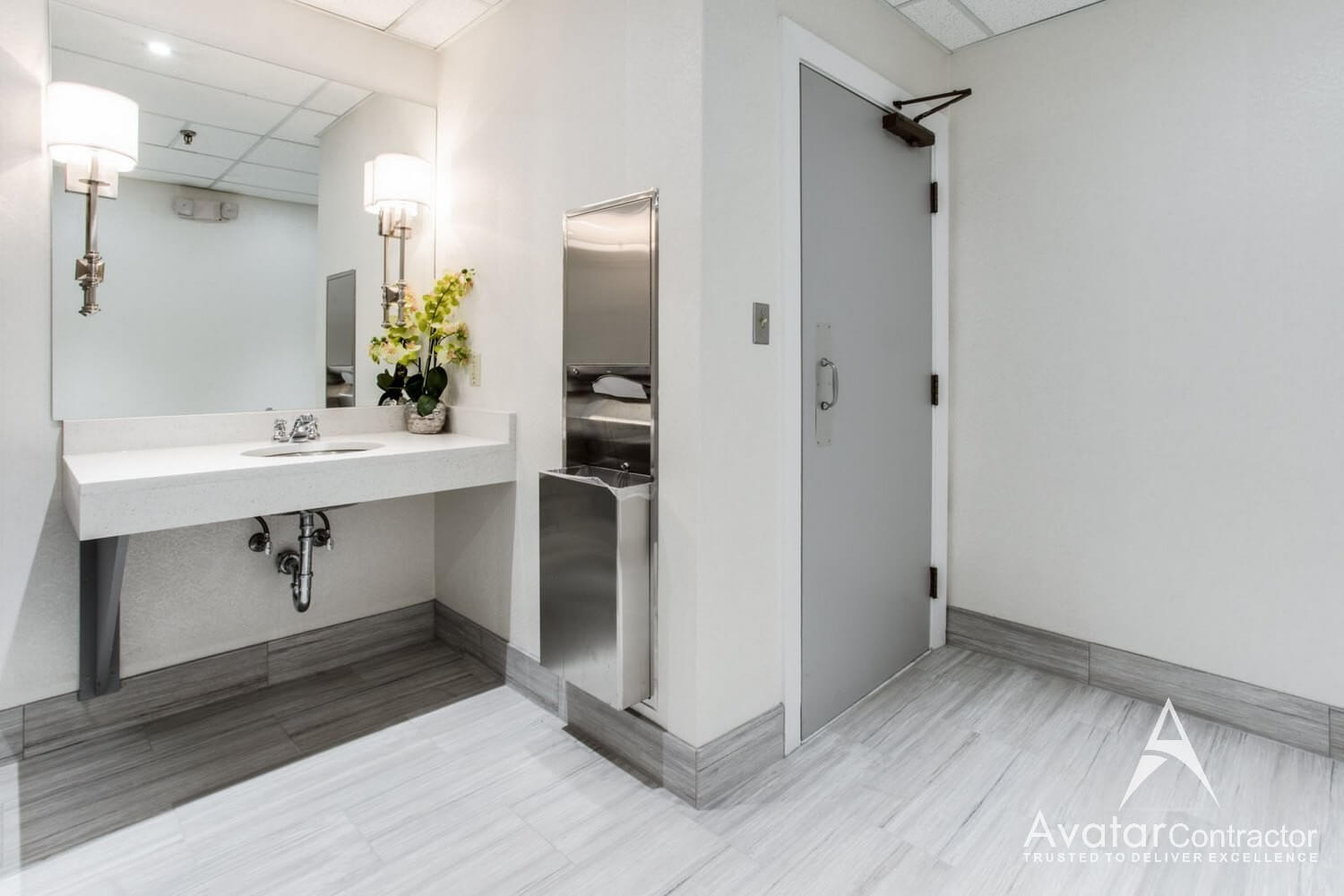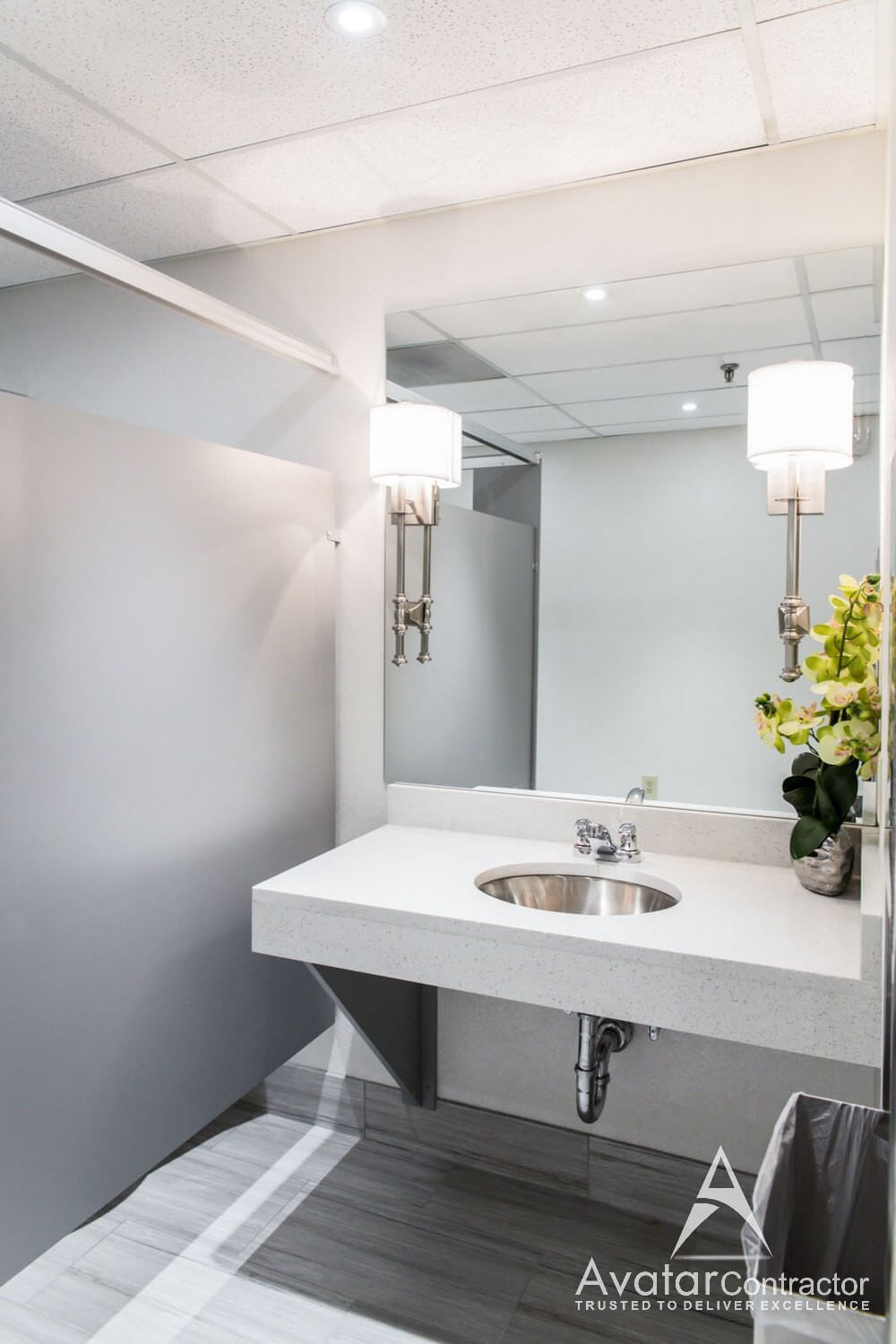 What Can You Renovate in Your Commercial bathroom?
At Avatar contractors, we provide comprehensive commercial bathroom remodeling services in Canton. Our team of professionals uses the best materials and tools to ensure that every project is executed with the highest level of quality. Here are some of the renovation services we offer:
Commercial sink and fixtures: We can replace or upgrade your commercial sink and fixtures to improve functionality and style.
Urinals and toilets: Our team can replace your outdated or damaged urinals and toilets with modern and efficient options.
Handicaps: We can install or upgrade handicaps to make your commercial bathroom accessible for people with disabilities.
Partitions and subdivisions: Our team can install or replace partitions and subdivisions to create a more private and comfortable space.
Mirrors and countertops: We can install or replace mirrors and countertops to create a stylish and functional space.
Flooring and lighting: We can replace your old flooring and lighting to create a more modern and comfortable environment.
Commercial showers: We can install or replace commercial showers to make your bathroom more versatile and functional.
Why Choose Avatar contractors?
At Avatar contractors, we are committed to providing high-quality commercial bathroom remodeling services in Canton. Our team of professionals is experienced, trained, and equipped to handle any project, no matter the size or complexity. We focus on providing excellent communication throughout the entire process, and we are committed to finishing every project on time.
We understand that commercial remodeling can be disruptive to your business, which is why we work quickly and efficiently to minimize downtime. Our team is trained and experienced in working on occupied commercial spaces to ensure that your business continues to operate smoothly during the remodeling process.
In addition to commercial bathroom remodeling, we also offer other remodeling services such as kitchen, interior, and exterior remodeling. With over 17 years of experience, Avatar contractors has a solid portfolio and track record in the industry, and we guarantee impeccable results in any renovation project.

Flooring is one of the most popular commercial remodeling projects for businesses in Atlanta. Choosing a different floor tile, pattern, color, or material can make a huge difference in the appearance of a bathroom, and it is essential to select the perfect one and have the best contractors install it correctly.

Perhaps you already know that there are some regulations in the commercial bathrooms, specially designed for the persons that has some disability. In order to meet the commercial ADA bathroom requirements, you may need to do some commercial remodeling, install some new commercial handicaps and modernize some spaces of the restroom to make it accessible for everyone.

A good commercial bathroom is incomplete without the right sink. People need a place to wash their hands before or after using the restroom, and the sink needs to be useful, efficient, and low maintenance. However, finding the right commercial sink can be a challenging task, which is why you need a commercial remodeling contractor in Atlanta to help you out. Avatar Contractors is an excellent option for this purpose, as we have a specialized team that can assist you in finding the best commercial sinks to install in your business's bathroom.

Urinals and toilets are among the essential features in commercial bathrooms. Without them, a public restroom becomes synonymous with a problem. If your commercial bathroom in Atlanta lacks urinals or toilets, you need a commercial remodeling contractor to fix the issue and restore its functionality.

All commercial bathrooms require fixtures for practical reasons. Installing commercial fixtures such as faucets, dispensers, and other accessories can enhance a user's experience and add value to your business or office. However, installation can be a challenging task, and you may need the assistance of a contractor.

Avatar Contractors takes pride in providing excellent services that make our customers feel comfortable in any location in Atlanta. With over 15 years of experience as commercial remodeling contractors, we understand that our services must also make our clients' customers feel at ease in the facilities they visit. We believe that certain elements, such as proper lighting in a lobby, durable countertops in a commercial kitchen, and partitions in a commercial bathroom, are essential in creating a comfortable environment.

It's surprising to think about, but some people search on Google for "places to take a shower near me." This is because showers can be a necessary part of life, and for some businesses, having a shower available might be especially important. If you're one of those businesses in Atlanta and need to build a commercial shower for you and your employees, you'll need a commercial remodeling contractor to get the job done right.
Financing Available
We understand that commercial remodeling can be a significant investment, which is why we offer financing options to help you with your budget. Just complete a no-obligation estimate request form or contact us by email or phone to learn more about our financing options.
Contact Us Today
If you are ready to improve your commercial bathroom or have questions about our services, contact Avatar contractors today. We are here to help you create a comfortable and stylish space that reflects your business's values and goals. Call us today at 770-776-6218 or click here to request a quote.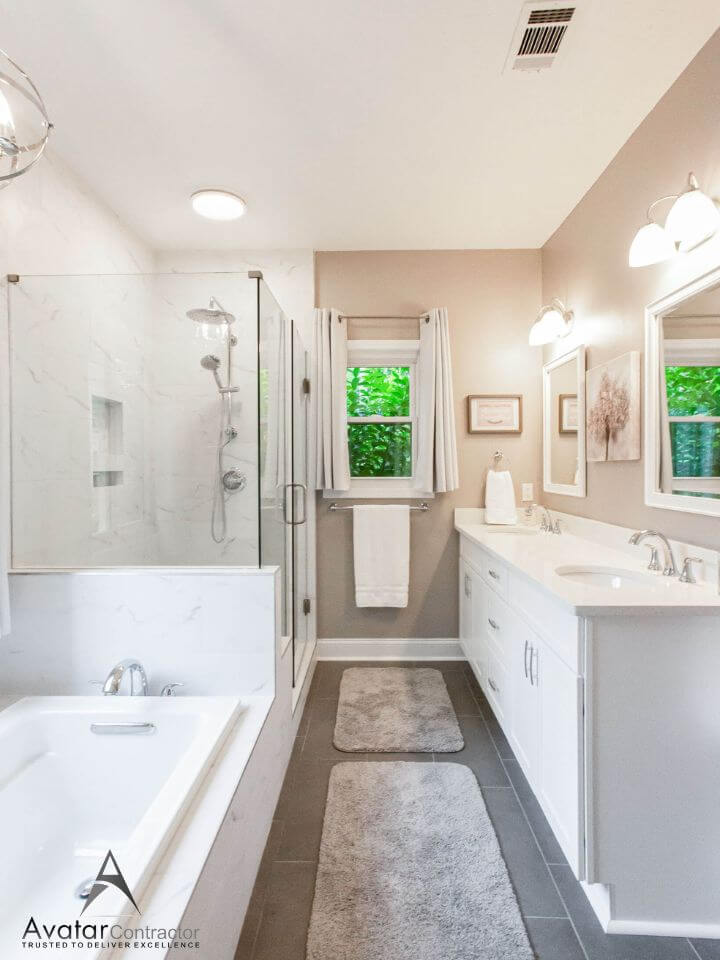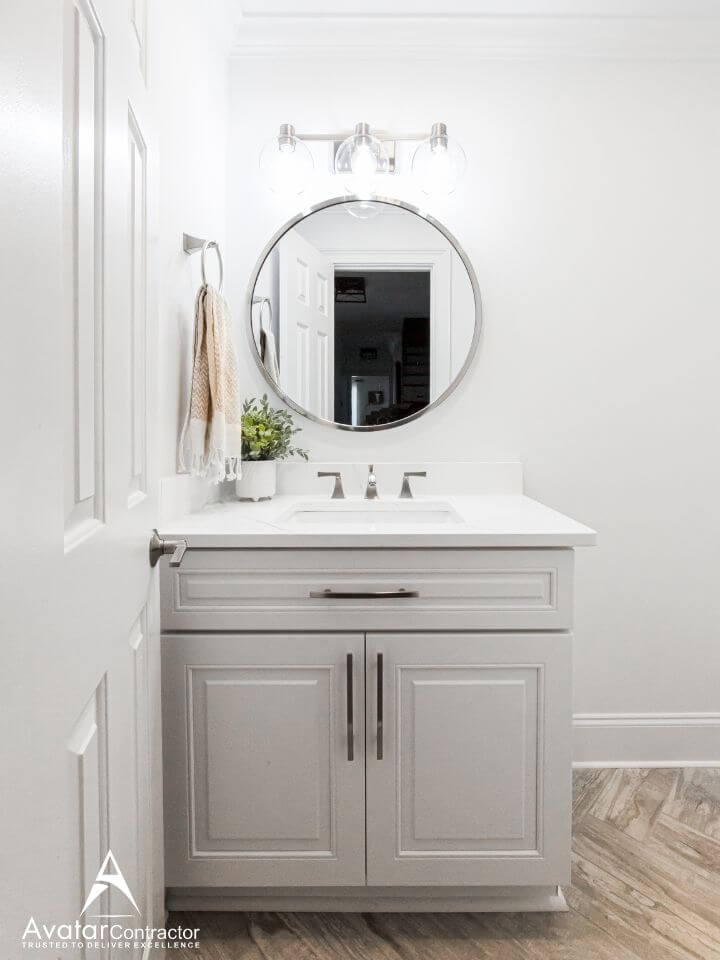 Find your home design style
Your only job is to tell us how you want your room, bathroom, kitchen or living room, and we'll design it for you. We are not satisfied until we provide you with an environment that feels comfortable, beautiful and functional.
We offer a contemporary design, functional and totally adapted to your needs.

We use the best materials, with the highest quality so that every finish is totally perfect.

We have an excellent technical sales and after sales team that will keep in touch with you during the whole process.
Things to know before start your Bathroom Remodeling project
Things you need to knobw before start your remodeling project: Bathroom, kitchen, home remodeling, etc
Where we can explain the costumers what they need to know.