Covered porch is a dream of every homeowner; therefore, if you are looking for some extra living space to spend good quality time with your family a screened porch is your way to-go. Likewise, a covered porch can add curb appeal, increase the value of your home, custom design feature, and increased property space. Our professional crews would always use the highest quality materials and equipment for your screened porch in Dunwoody; installs and build your new living space in both screened and unscreened porch options in Dunwoody options. We offer a wide variety of screen material, colors, and much more.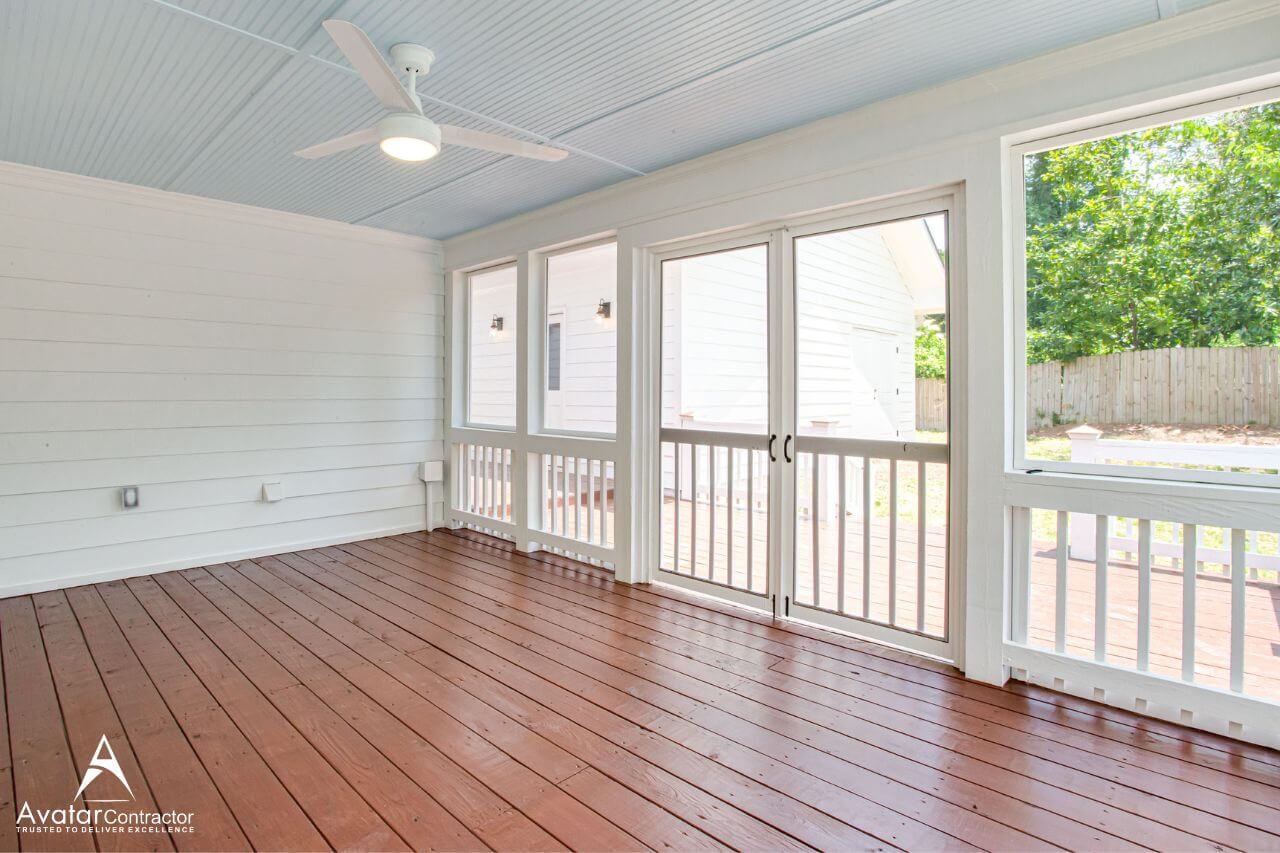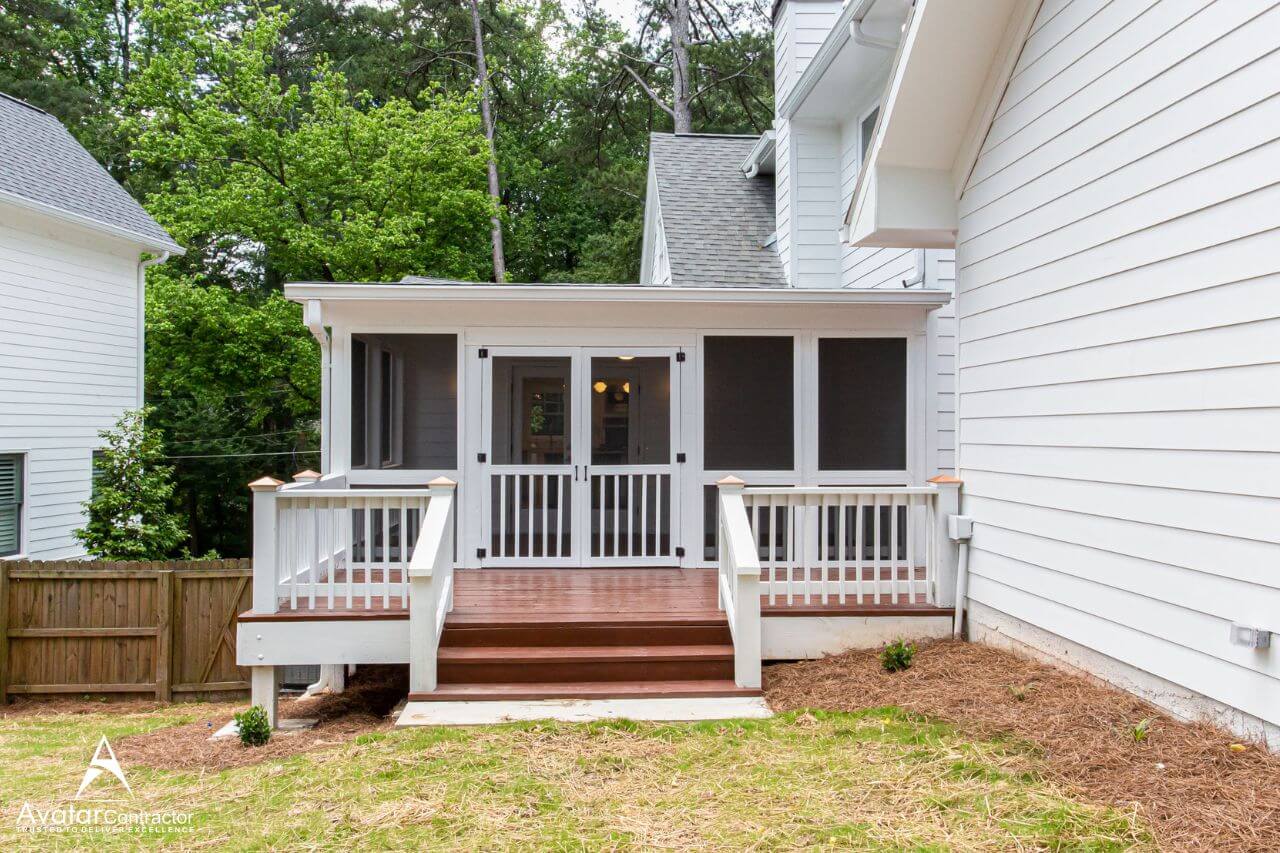 When you have decided to remodel your existing screen porch or to build a new one, we request you to begin with the quest for the type of materials that you want to use and leave the designing on our part. While some clients just aspire to upgrade the look of the patio, other look for more space to the house. We do our best to meet varying demands of clients.
Our experienced project consultant will help you single out the best products from an elite range of materials, textures and colors.
It is very evident that you need an experience license contractor when renovating any part of home and that's the reason why we take note of every single detail while designing and remodeling of your cover patio or screen porch in Dunwoody.

Building a covered patio is not an easy thing. You need to design it properly, decide which materials are better to use, make sure that your building it well and that the finishes are perfect. Perhaps you don't know how to do any of it, and that's why you're looking for a home remodeling service.

Perhaps you love to spend time on your porch, but sometimes it can be rainy or too sunny. All those problems have a solution, and all you would need is a covered porch. This is pretty similar to build a screened porch, with the difference that it won't necessarily have a screen or windows. The principal benefit is that you can enjoy a beautiful outdoor space without being directly in contact with the adverse weather.

There are too many reasons to have a screened porch on your home. One of the most popular is that you'll have a great outdoor space to enjoy with your family, friends, or even to spend some time alone reading a book relaxing for the day. The problem is to find a good home renovation service to do that project with a high end finish.

Are you tired of finding a porch wet from rain, full of snow or with any trace of the weather outside? The solution is pretty easy: you need a porch enclosure. That's the perfect way to enjoy the space of your porch without even thinking about the external conditions. It's also really useful if you would like to enhance the security of your home, you only need to build an enclosed porch with different materials and conditions that would make it inviolable.

Perhaps you're looking for a contractor that's able to build a beautiful deck that fits with the design of your screened porch, or you're looking for some experts to do both jobs. In any case, Avatar Contractors is more than willing to help you with your home remodeling project.

One of the most popular materials to build a deck is composite. It is really versatile, good looking and durable, so you can make your deck look exactly as you want with an inexpensive budget. In this way, not all the contractors know how to work properly with composite decks, so we recommend you to hire the best ones for your new home renovation project.

Avatar Contractors is the perfect option to make your home renovation and add an under deck ceiling for you to have a great outdoor space. Matter of fact, we have a great team of experts that will work hard in any screened porch, deck ceiling or composite ceiling project that you have for them. They are skilled, equipped and ready to start when you contact us and decide that it's time to start the project.
Request for Service Information
Financing Available:
Either is you ready to build a new screen porch in metro Atlanta or you are seeking on a second opinion to build or remodel a screen porch or cover patio in Metro Atlanta, give us a call today at 770-776-6218 or request a quote Click here and allow us to use all our expertise and knowledge building or remodeling your screen porch or cover patio.
Avatar contractor, professional screen porch company near you. Call us today at 770-776-6218 or click here to request a quote Click here.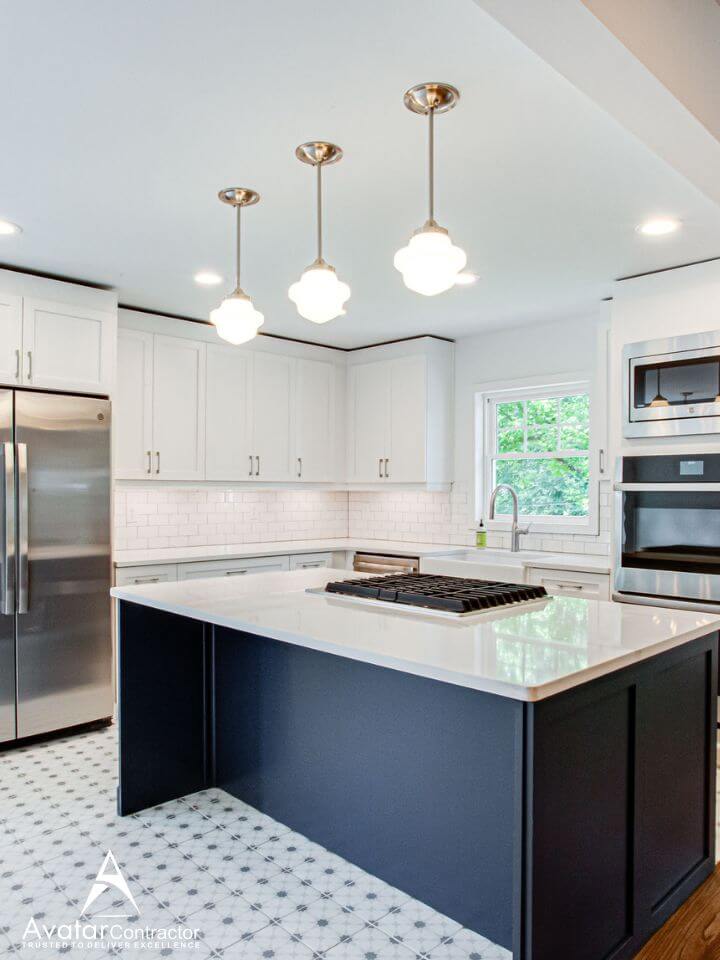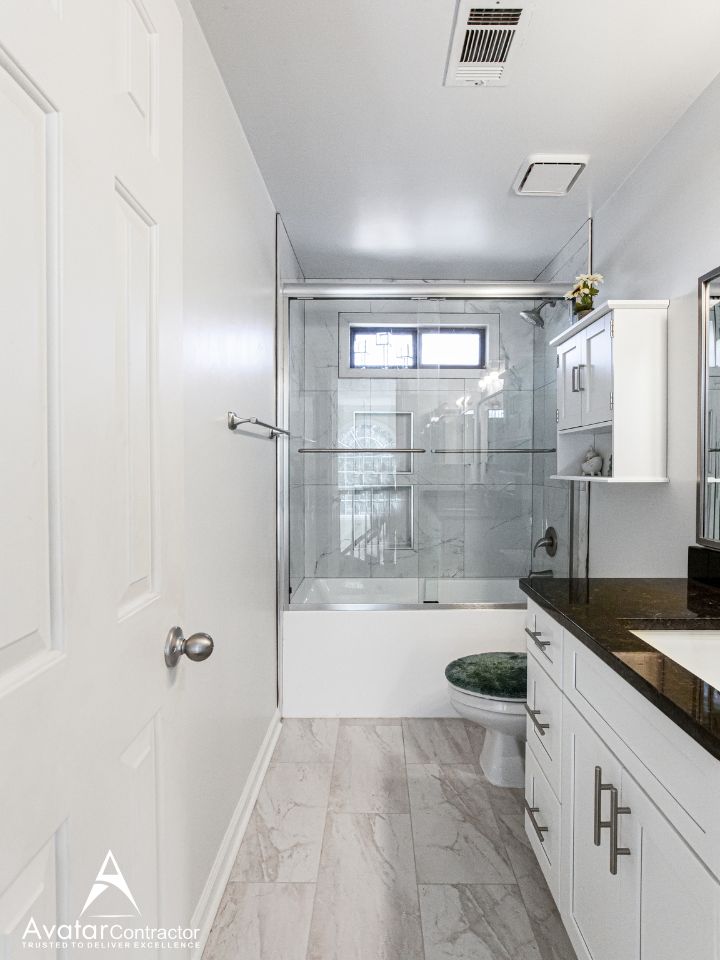 Find your home design style
Your only job is to tell us how you want your room, bathroom, kitchen or living room, and we'll design it for you. We are not satisfied until we provide you with an environment that feels comfortable, beautiful and functional.
We offer a contemporary design, functional and totally adapted to your needs.

We use the best materials, with the highest quality so that every finish is totally perfect.

We have an excellent technical sales and after sales team that will keep in touch with you during the whole process.
Things to know before start your Screened Porch project
Things you need to knobw before start your remodeling project: Bathroom, kitchen, home remodeling, etc
Where we can explain the costumers what they need to know.