Discover the beauty of StoneScapes Tropics Blue Large pool finish. This remarkable pool finish creates a captivating water color that transitions from dark blue to blue-green. Made with high-quality materials, it combines dark blue pigmented white Portland cement and natural aggregates. Dive into the allure of StoneScapes Tropics Blue Large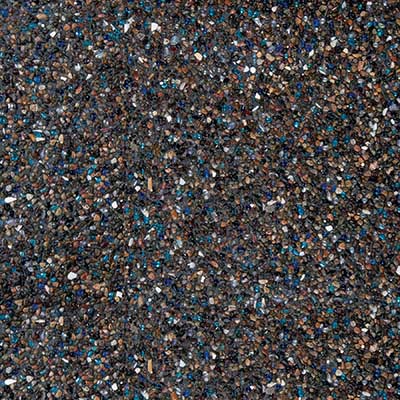 Experience the captivating allure of StoneScapes Puerto Rico Blend Large Midnight Blue pebble pool finish. This extraordinary pool finish creates a mesmerizing water color that ranges from deep blue to dark blue-green, depending on the pool's depth and surroundings. Meticulously crafted, it combines modified white Portland cement colored with midnight blue pigment, along with a harmonious blend of black, gold, and white quartz pebble aggregates. The surface is further enhanced with specially selected colored quartz highlights and a unique combination of large glass bead aggregates. Dive into the depths of luxury and transform your pool into a captivating aquatic sanctuary with StoneScapes Midnight Blue Large.
| | |
| --- | --- |
| Brand | StoneScapes |
| Series | Puerto Rico Blend Large |
| Water Color | Dark Blue |
| Standard Limited Warranty | 10 Years |
| Approved Applicator Limited Warranty | Lifetime |
Let's Keep In Touch
Need a quick estimate or simply have a question? Fill out the form below and we will contact you shortly.