Immerse yourself in the allure of StoneScapes Midnight Blue Mini pool finish. This exquisite pool finish creates a captivating water color, ranging from deep blue to a mesmerizing dark blue/green, depending on the pool's depth and surroundings. Crafted with midnight blue pigmented white Portland cement, black, gold, and white quartz pebble aggregates, as well as a specialty blend of colored quartz highlights, this pool finish offers a luxurious and visually stunning surface. Transform your pool into a serene oasis with StoneScapes Midnight Blue Mini and indulge in a truly enchanting swimming experience.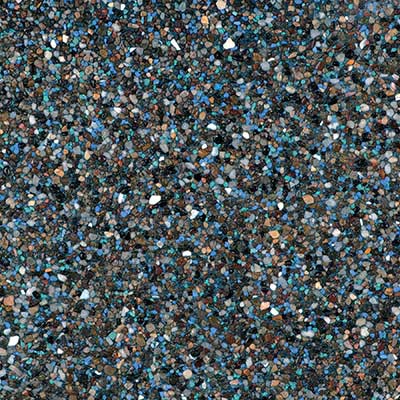 Elevate the allure of your pool with StoneScapes Mini Pebbles in the captivating Midnight Blue Mini shade. This pool finish creates a mesmerizing water color, transitioning from deep midnight blue to a rich, inky hue. Crafted with meticulous attention to detail, it combines pigmented white Portland cement and natural pebble aggregates in various shades of blue, creating a visually stunning and durable surface. Experience the enchantment of Midnight Blue Mini and transform your pool into a captivating oasis. Upgrade your pool with StoneScapes Mini Pebbles: Midnight Blue Mini and immerse yourself in a world of tranquility and elegance.
| | |
| --- | --- |
| Brand | StoneScapes |
| Series | Mini Pebbles |
| Water Color | Dark Blue |
| Standard Limited Warranty | 10 Years |
| Approved Applicator Limited Warranty | Lifetime |
Let's Keep In Touch
Need a quick estimate or simply have a question? Fill out the form below and we will contact you shortly.