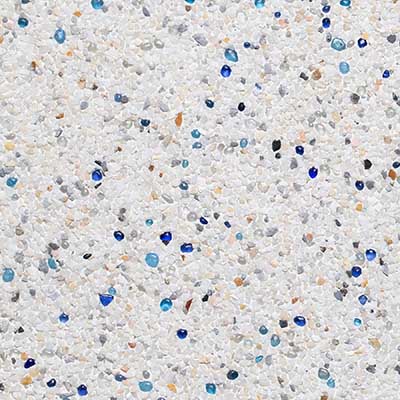 StoneScapes Puerto Rico Blend Large Aqua Cool is a pebble pool finish that produces a delightful light blue water color. It is made with modified white Portland cement and showcases the natural beauty of white quartz pebble aggregates. The addition of Cobalt Blue colored quartz highlights and a specialty blend of large glass bead aggregates adds a touch of elegance. Transform your pool with the captivating StoneScapes Puerto Rico Blend Large Aqua Cool for an enchanting aquatic experience.
| | |
| --- | --- |
| Brand | StoneScapes |
| Series | Puerto Rico Blend Large |
| Water Color | Dark Blue |
| Standard Limited Warranty | 10 Years |
| Approved Applicator Limited Warranty | Lifetime |
Let's Keep In Touch
Need a quick estimate or simply have a question? Fill out the form below and we will contact you shortly.